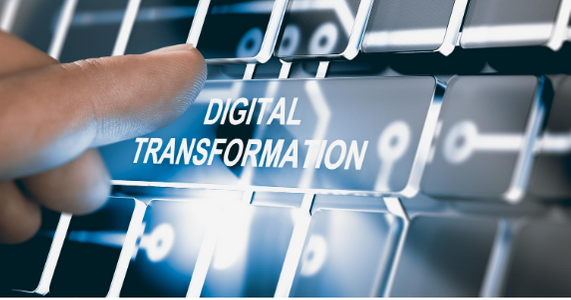 We are in a period of massive and irreversible transformation.
Businesses in every industry are undergoing change at unprecedented speed especially as we are now in the phase of the new normal. For companies that fall behind on digital transformation, playing catch up will feel something like running after a moving train.
Until recently, all things tech-related fell on the CIO's shoulders. Now, every aspect of business demands greater technology capabilities. This leaves digital transformation improvements in the hands of employees, supervisors, and managers to suggest digital process improvements.
Digital Transformation Defined
By definition, digital transformation is the "integration of digital technology into all areas of a business, fundamentally changing how you operate and deliver value to customers". While it seems like a straight forward concept, the 'transformation' part is key. A full-scale digital transformation can cause major disruptions in long-standing business practices and operations, and often also requires cultural changes within a company.
While there are plenty of businesses that fail to embrace digital transformation strategy and paid the ultimate price, there are just as many successful digital transformation examples worth investigating.
Microsoft began its digital transformation in 2014 with the appointment of a new CEO. In the next five years, Microsoft's stock increased a staggering 258%.
In 2012, Best Buy seemed to be on its last leg. But a seven-year digital transformation process brought the retailer back to life-and boosted its stock a vast 198%.
In December 2017, Home Depot committed more than $11 billion to a three-year digital transformation plan. In just two years, stock jumped 59% and revenues increased by almost $17billion.
Evidently, enterprises wanting to remain competitive in the digital age and beyond are investing heavily in process automation and workflow technology and transforming the role of the business manager in the process.
Digital Transformation and Business Management
Whilst digital transformation strategy starts at the front office, the manager is where the software meets the implementation, and where the changes must be made. As the chief regulator of any organisation, executives are responsible for implementing senior leadership's vision and adopting the company's new digital capabilities.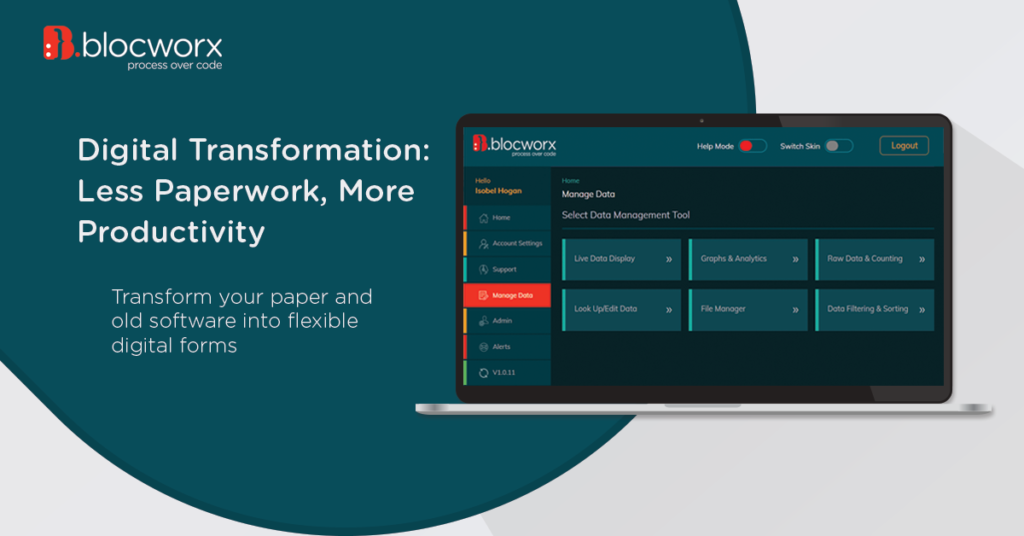 From a Manager perspective, digital transformation isn't something to be feared. Yes, it will take effort, time, and a little disruption. But it will also empower you as a manager to better manage team members, more efficiently deliver projects, and ultimately better serve your company's customers and clients.
So how precisely is digital transformation changing the way managers perform their jobs? Let's take a closer look!
4 Ways Digital Transformation is Changing Business Management
1. More efficient and strategic communication among teams and companies
One of the biggest areas in which modern digital technology is redesigning business management is cross-team communication.
Traditional tools like email are cumbersome when it comes to collaboration, as they are designed for real-time dialogue. Important information is easily buried within endless email chains and constant email overload reduces productivity.
Collaborative work management software, on the other hand, allows team members and co-workers across departments to engage, connect and interact in real-time, significantly cutting down on email clutter and saving hours of time in the process. But more than just increasing the efficiency of intra-work communication, these technologies are improving its effectiveness as well.
2. More collaboration within teams and ownership from team members
Along with simplification more efficient, strategy- focused communication, modern work management technologies are making it easier for teams to truly cooperate. With the right platform in place, directors, project managers, and team members can add comments, assign tasks, organise dashboards, proof and approves assets, and handle just about everything else related to the project all in one efficient solution.
This strong level of collaboration inevitably leads to a better sense of shared ownership from colleagues and helps foster cooperative, harmonious workplaces. Workers who feel they are part of a collective effort have been shown to have greater engagement, lower fatigue, and higher success rates than those who are isolated from peers.
3. More focus on results rather than process
As digital transformation automates workflows and organises traditional manual business tasks like scheduling, managers get more time to focus on strategy optimisation and meeting business goals. In fact, it could be said that as digital transformation continues to touch companies across every industry and sector, managers will be viewed more as strategic leaders in their organisations.
With more digital tools and automated processes at their disposal, managers are narrowing in on the best way to improve procedures and their business strategies and goals while delivering more successful outcomes in the process.
4. More data-driven analytics far improves manager processes, outcomes, and ROI
Lastly, digital transformation is providing business managers the analytical technology to make data-driven decisions, break down patterns and tendencies, and ultimately enhance management outcomes and success rates. This access to detailed data also assists executives and managers in making better-informed decisions quicker and simpler than ever before.
Strong analytics reports help managers keep tasks on track and on budget with real-time cost tracking and administrators, giving them precise insights into business impact and ROI through every project and helping them plan future initiatives and make important strategic decisions.
Is Your Operation Ready for Digital Transformation?
As technology continues to advance at exponential rates, organisations must adapt to the digital environment or risk getting left behind. Change isn't always simple, but when it comes to the success of your tasks, your team members, and your company, a small self-imposed disruption is worth it in the long run.
Remember:
Companies that implement a digital transformation strategy have been shown to increase performance and revenues.
As managers, digital transformation helps streamline communication, improve collaboration, and shift your focus from business process and status to strategy and outcomes.
Digital transformation allows team members to spend more time working in their creative zones, resulting in happier, more fulfilled, and productive employees.
To learn more about how your organisation can embrace digital transformation to become more dynamic and adaptable, try out a free trial of Blocworx today.
Author
Isobel Hogan, Marketing Executive at Blocworx