Innovative Dashboards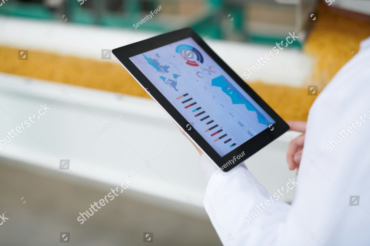 The Blocworx Dashboard, designed to be displayed on a large screen visible to everyone on a production line, offers operators what they really need to know at a glance: hourly production, performance against hourly and daily goals, and the count of defects reported.
Blocworx works by pulling in data on process completions and defect reports from your information inputted. The data updates are automatically in real-time, so supervisors are relieved of the need to manually update a production board.
Real Time Analytics 
Your production data is automatically recorded, so supervisors, process engineers, and managers can gain deeper insights into production using Blocworx. Data can be visualised, incorporated into reports, and shared with stakeholders across your organisation.
Live-updating data visualisations allows shop floor team leaders to discover and respond to problems in real-time. The ability to view production insights remotely allows quality engineers and plant management to respond to problems when they arise, rather than taking the team leader away from the line.