Get the best digital quality management system for your business with Blockworx. Our solutions will help streamline your quality management process. Learn more today!
Build custom quality management systems to manage unique processes
Navigating the multifaceted world of Quality Management (QM) calls for a comprehensive, agile system that can adapt to your unique business needs. Blocworx offers a state-of-the-art Quality Management System (QMS) designed to streamline operations, uphold quality standards, and boost productivity.
Paperless System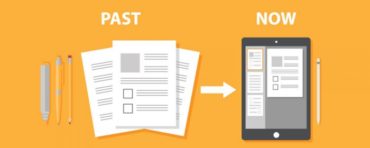 Gone are the days of bulky paper procedures; Blocworx propels you into the digital age with paperless systems. Our QMS allows businesses to transition from manual to digital procedures, eliminating the cumbersome paper trail and paving the way for more efficient operations.
At the heart of our QMS are digital procedures and policies, tailored to reflect the distinct needs of your business. These digital processes ensure that procedures are easily accessible, up-to-date, and in line with the best practices. The result is an efficient workflow and a high-quality output, bolstering your business' reputation and credibility.
Blocworx's QMS stands out with its corrective action reporting (CAR) feature. When an issue arises, our system promptly triggers a corrective action process, allowing your team to address it immediately. This proactive approach minimizes the risk of errors and keeps your business in line with ISO standards such as ISO 9001:2015 and ISO 14001.
Another crucial feature is our digital training records software. 
Training Records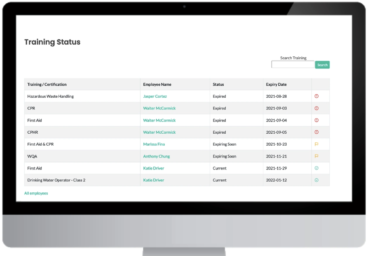 Blocworx offers a streamlined platform to maintain and access training records, ensuring your team's skills are always up-to-date. This focus on continuous learning and improvement echoes the ethos of ISO 9001:2015, emphasizing the importance of competent, aware, and engaged personnel.
Blocworx goes beyond providing a software; we offer a comprehensive solution tailored to your unique business needs. To see how our system has driven success for other businesses, check out this case study (please link to the relevant case study).
Experience the transformative power of Blocworx's digital quality management system. Get in touch with us here or start your journey with a free trial. In conclusion, Blocworx's QMS offers an integrated, flexible solution that caters to the dynamic needs of your business. Its blend of digital procedures, corrective action features, and training records software ensures that your operations align with the stringent requirements of ISO standards. With Blocworx, you're not just investing in a software, but a partner committed to your business's success.
Experience the Blocworx advantage today.    
DOWNLOAD RELEVANT CASE STUDY
ANECTO CASE STUDY