A bespoke software product without coding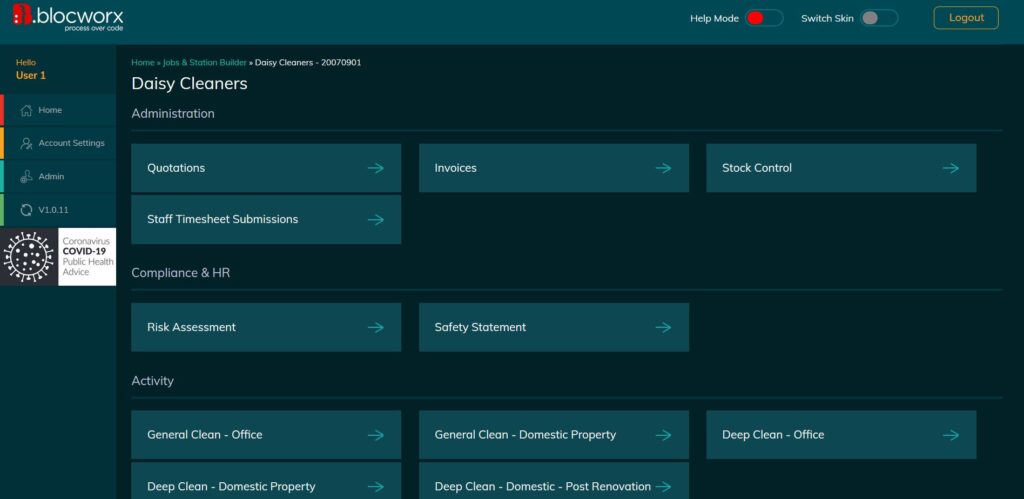 Blocworx provided a suite of forms, products and features to provide Daisy Cleaners with their own centralised cloud system.  They received a completely bespoke product without the need for us to code.
Some of the features included:
Easy to manage quotation and invoice generation
Stock Control using our new Maths and Totals fields to allow them to keep this information easily updated
Timesheets so that staff could submit their own time worked
Activity tracking broken down by job type so they could monitor staff and the progress of each job simultaneously. Having the reports on these also allowed them to offer feedback and incentives to their staff.
Viewing and Signing Policies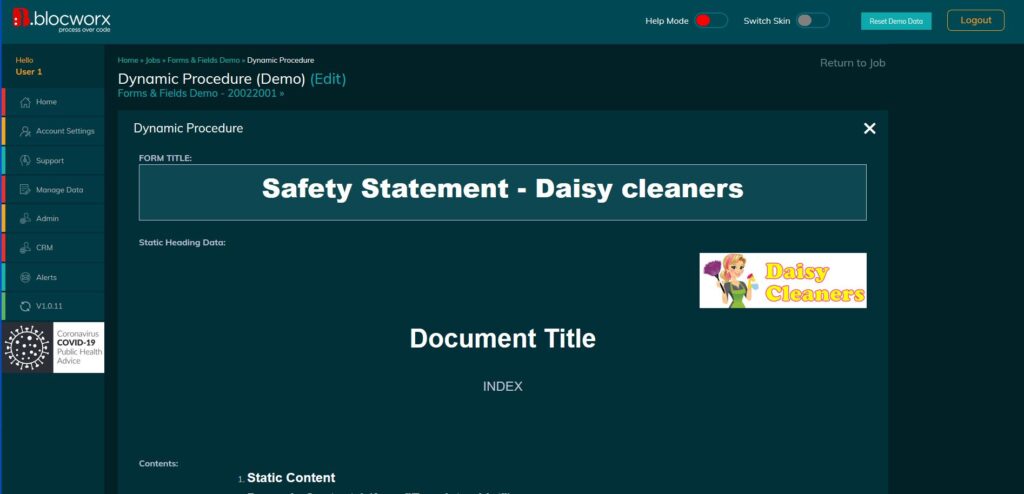 Blocworx used our dynamic procedure building feature to allow Daisy Cleaners to build a safety statement and various other policies in relation to health and safety.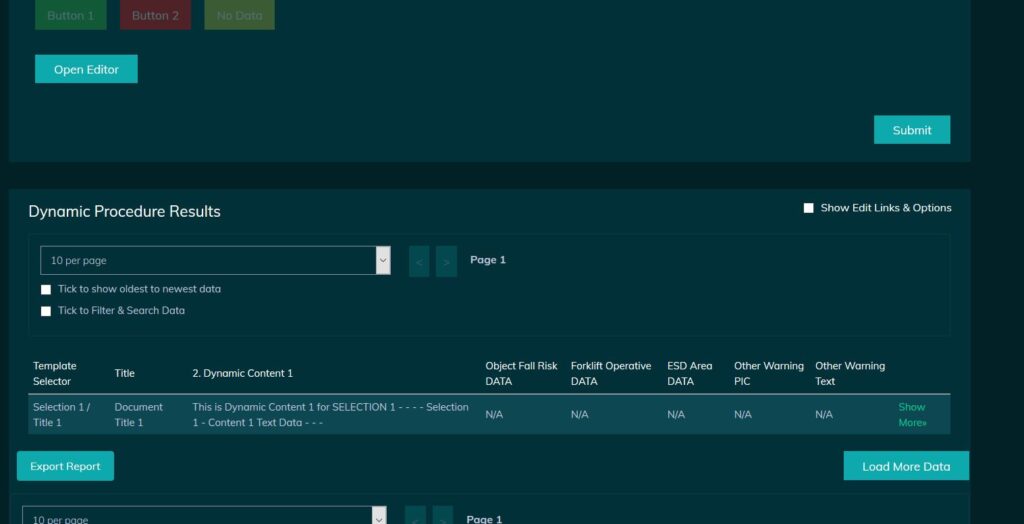 They were also able to store their contracts and contract sign-offs all in the one place.
Although Blocworx started out as a data tracking tool for manufacturing, RMA and production, the system has gotten so powerful that all record keeping of any type can be kept on it.