Line Integration & Custom Stations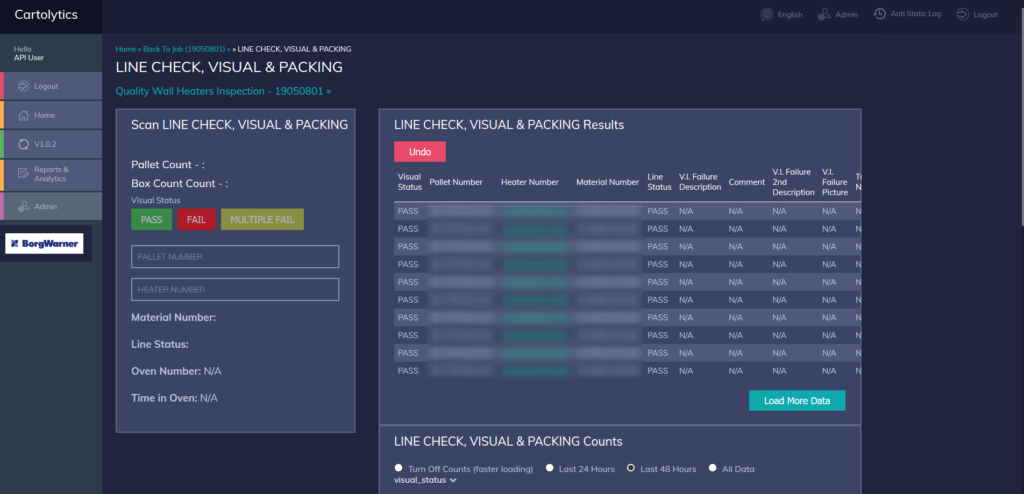 Blocworx was asked to supply a software platform that would allow tracking of the factory line process and production environment, as well as supply visual inspection criteria for the quality wall that would adhere to the company's quality management system IATF 16949.
The second challenge involved more technicality as Blocworx had to be integrated into one of BorgWarner's production lines. The output of this integration was the mining of the data from the lines for further analysis.
In many companies, production equipment is in use for years and some cases, even decades. Proactive maintenance can increase the longevity of production lines, however the software and PC elements can become outdated. This is where numerous companies lose equipment or in some cases, spend vast amounts of resources attempting to reverse engineer a PC/Motherboard to keep a line running. BorgWarner were faced with a similar predicament before Blocworx helped resolve the issue.
Solutions
We wrote an application to collect data from their legacy system and sent this to Blocworx.
Using existing functionality on Blocworx we were able to give BorgWarner the same data look up features and report generators for this line data that any other form or station would have.
We set rules in their Blocworx Quality Wall forms that would prevent them from inspecting and packing any units that had failed on the line.
We created an alert system in the event that units would go into incorrect pallets or boxes. This meant a huge reduction in errors and a massive decrease in time spent resolving issues that would have been cause by a lack of these controls.
With live access to data on an aesthetic easy to use system, they were now able to analyse their production line and spot fault points where units may have been failing.