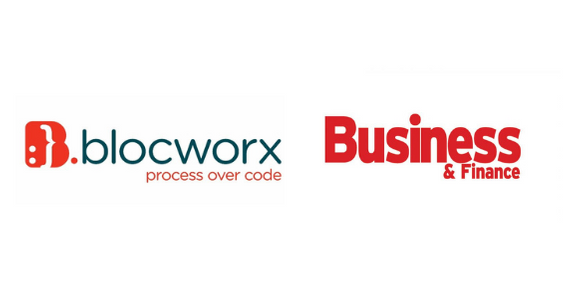 In late November 2020, Business & Finance announced Blocworx have accelerated their proposed expansion plans and entered the UK market.
Blocworx CEO Adrian de Cléir, explains "there has been strong and continuing market interest in our solutions and none more so than our nearest neighbours, the UK market".
De Cléir discussed how through Blocworx, digitalisaiton can be achieved by organisations in weeks rather than years. The sophisticated platform was created to provide digital solutions to all organisations from microbusinesses to large enterprises, it has been made simple to use and has a wide range of applications across multiple sectors.
The UK expansion will ultimately help provide new clients with the latest digital tools to implement their own digital strategies, making their colleagues and their own lives easier. Moreover, the no-code platform will help more enterprises to save time and money by giving them the tools to start their digital journey.
Read the full article "Blocworx expands their digitalisation platform into UK". If your business could adopt digital transformation, try Blocworx for free here today. To contact the Blocworx sales team email info@blocworx.com.