How No Code is more successful as a Bottom-Up approach to Digital Transformation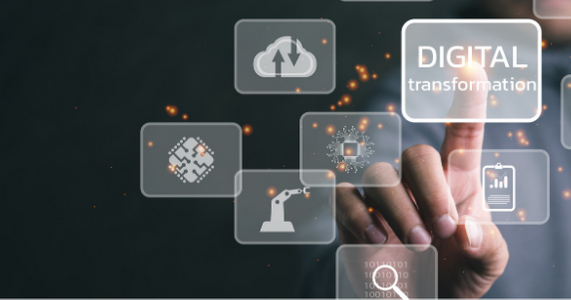 In Ireland, when people think of "Digital", they may associated this with Automation, IOT, Industry 4.0, 5G and smart teapots.
However, more and more people are seeing Digital Transformation as another tool to assist their organisation and their operations to be more efficient.
In 2020, we partnered with Irish Manufacturing Research (IMR) to provide more manufacturers the right digital tools to thrive. Since then, we have adopted the IMR mantra 'Demystify, De-risk and Deliver'. In Blocworx, our approach to Digitalisation is very similar.
We are meeting more and more CEOs, Owners, Engineering Managers, and Quality Managers that recognise that "Digital Transformation" is similar to implementing a new process or a new service.
It takes subject expert, planning, stakeholder buy-in, a flexible, easy to use and secure robust Enterprise No Code Platform (Blocworx) to achieve this process.
We believe that every company can benefit from digitalisation. By assessing each and every process and looking for opportunities to digitalise, we will assist any company in finding savings and efficiencies. The entire company or organisation does not need to be digitalised at the same time. The smallest of projects utilising Blocworx can be the catalysts that organisations need, and as we mentioned above, can demystify digitalisation. As a result, stakeholders can see what innovative digital transformation can look like.
In an article published in the Harvard Business Review – "Digital Doesn't Have to Be Disruptive", Nathan Furr and Andrew Shipilov discuss the myths around Digitalisation. In the review, a senior vice president of a leading global company advised "we are going full steam on digital transformation…but no one can explain to me what it actually means".
Our inspirational Leader, Adrian de Cléir, recently suggested "At Blocworx, we succeed when we start small. In this way, we understand the process and we can then use digitalisation to maximum advantage".
"In addition, teaching the end-user how to use Blocworx's no code tools has been the most successful approach for us to date" Adrian added.
In October 2020, Plutoshift surveyed 500 industrial professionals.
94% of industrial professionals said their digital transformation spans most or all the company.
78% revealed that as they began their digital transformation efforts, it uncovered underlying issues in the process.
29% of these said their digital transformation efforts have been successful.
58% said they have explored "Operation-Specific" (Bottom Up) Digital Transformation. Of that percentage, 79% said this approach was successful or somewhat successful.
Taking a Bottom Up approach can help companies manage change more efficiently and realise ROI sooner. Directors, Managers, and Operators are proving that they should be the ones in charge of initiating change. The most effective executives are empowering professionals across the organization with the tools that can transform their day-to-day operations and generate positive outcomes.
It is clear from the above survey, and our own digitalisation experience how to avoid failure and succeed using a Bottom-Up approach.
Blocworx is a no code solution. It allows for Agile implementation where the business can build fast, fail fast and succeed fast.
We can easily show our customers how to use it as part of their Agile Digital Transformation Project team. These individuals become the implementation team for every Blocworx/Digital Transformation project. They consist of a project leader, a topic expert, and an internal No coder (Citizen Developer).
It is this recipe for success that we are sharing across Ireland & Europe.
Author
Mark O'Sullivan, Solutions Development Manager at Blocworx